Joan Finnegan
A Little Bit About Joan
Joan Finnegan is an artist born and raised in Galway on the west coast of Ireland on the Wild Atlantic Way where she is based. In 2017 she graduated with a BA Fine Art from the Centre for Creative Arts and Media, Galway and was awarded an Academic Achievement Award at graduation.
Joan's paintings originate from all sources.  She uses the visual elements of the beautiful landscape around her to influence but not dictate her paintings, using them as points of departure to create her art.  She works mainly in acrylics and oils. but also uses collage, watercolours and charcoal, depending on the project. The starting point and the finished painting can sometimes be very different, and serendipity often has its part to play too.
By simplifying the shapes and elements of the landscape, and using bold colours, there is a sense of mystery and ambiguity; quite often the images taking their being from the viewer's state of mind.
Full details of upcoming exhibitions, images and collaborations are on the Latest News page and also on the Home page.
Follow me on Instagram where you can see my new work as it is created.  http://www.instagram.com/joni_finnegan
The visual harmonies of Joan Finnegan's paintings stem from the elegantly inter-locking forms that make up their compositions and her judicious sense of colour.  Aidan Dunnes, Irish Times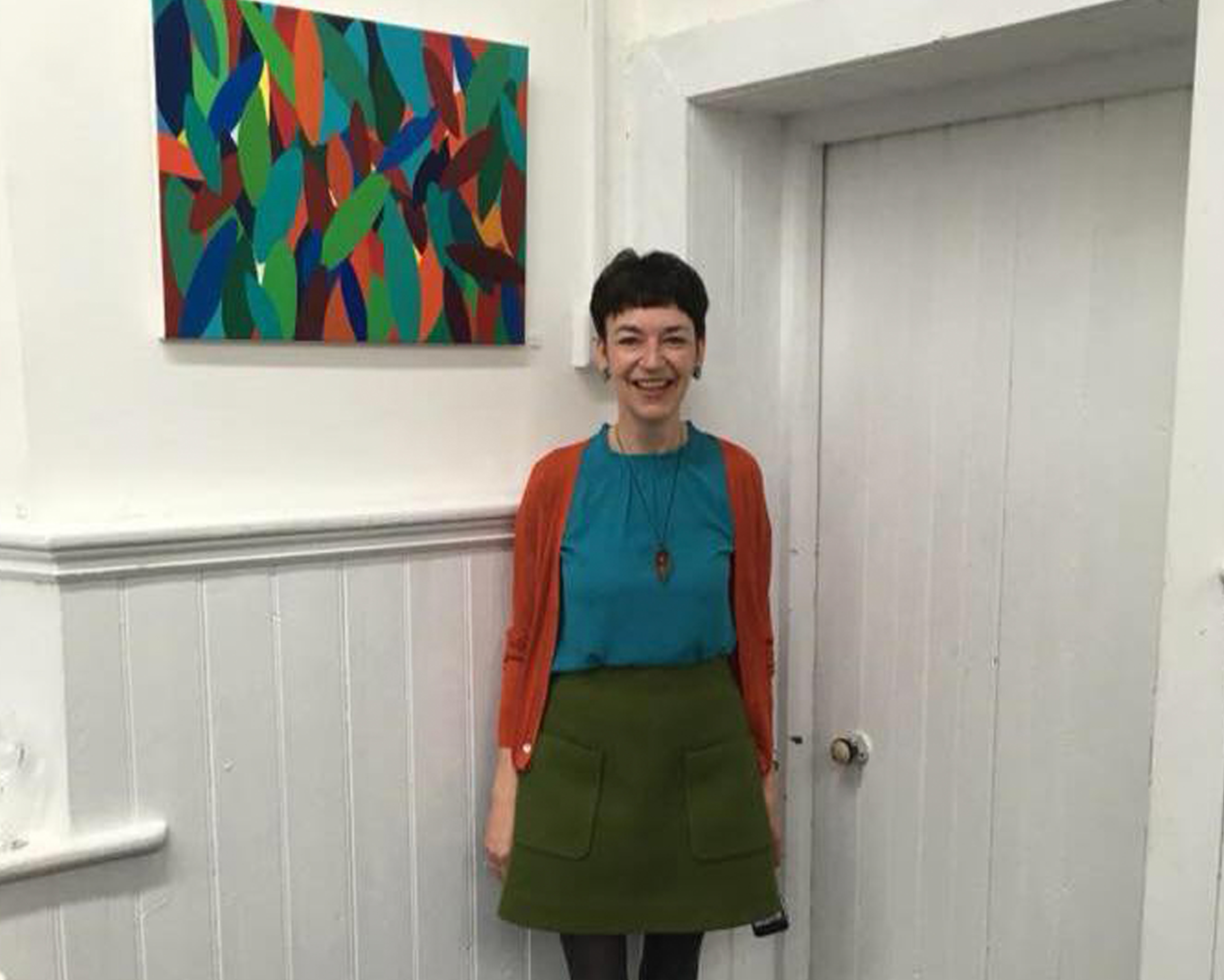 Joan was invited to show her Connemara series entitled Connemara Chroma in a solo exhibition in Milwaukee, WI, USA.  This was part of a Galway Showcase in association with Galway 2020 and Culture Ireland and Joan was the visual artist representing Galway at this event
"The world is full of magic things, patiently waiting for our senses to grow sharper.'
W.B. Yeats